Da Shouts
Gosh! Do I need to update this or what? I've been away and if you visit just remember that I keep you in my
mind for always!!! Never forget you!
(Hey, this reminds me of the disco era... u know... Respects, Shouts... Marusha would be proud:o)
(Oh, DANCE... Yeah, I mentioned it again...:o)
Woman of Love
You are an Inspiration, thanks for being with us... the flight gets lonely sometimes:)
Twins
Cupie... Cupid of friendship... Nice to chat with you now and then...I miss you!!... I'll be there soon!
... ((((BIG HUGGIES))))... ugh, whoever started that... works for us:o)
Jamie... It was wonderful to find you in Miss Janet... We can always chat...
... Hope you are having the best time right next to Disneyworld!!!..:))))
SailorMoon
It was you the one who sent me the ((((BIG HUG)))) guy over here... It's you I thank:o)
Oh, and talk a while... whenever... I'll listen no matter how long the msg will be:o)
Chazz
Happy 25!!!
... come to think of it, you're older by a year, you are 25!!! LOL
Phoenix
"Don't Block Da Message"... yeah applies to you, too
... whatever love you give it will strike back:o)
I see you already received... but that's how I met you, anyway:)
Riot
Thanks for your help
Your page got the most links
Where info's due... Info's paid:o)
Marusha
Thanks for the Teckno
Respects, Girl... You beat Da Boyz!!!:)))
Comin' at ya someday...
DJPeeda
Glad I dropped by your homepage! Hey it's real fun>>
So, wish to talk you more sometimes, ya know:)
Respect, friend (in Club terms)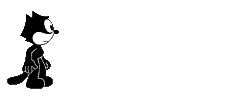 always remember you have one Netscape window open!!
Search what's left to see in there...
Oh, You can find me in The Tonight Show Kids Site