Janet and Ricky Martin team up!... new song in the making?

Amazing collaboration news: in Mariah Carey's new album 98 Degrees and the R&B singer have teamed up! The song is written and arranged by famous Janet Jackson producers Jimmy Jam and Terry Lewis!
Janet and Blackstreet have come together and they interpret the song "Girlfriend, Boyfriend"
also, she and Busta Rhymes sing "What's it gonna be", taken from Busta's album.

Janet is the winner of 1998's Humanitarian Award of the Year
she's also one of the Best Acts of the Year for her two diferent interpretations of "Together Again"
(courtesy of the 1998 Personal Awards)
The current Album is Called "The Velvet Rope"
What you are experiencing More Dancing Tracks...
The Velvet Rope is that rope that's pulled up by the DJ at the door in the Disco clubs to let the people in
Thanks Juanboy for that... :o)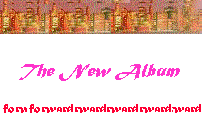 Although Janet has given her side of Velvet Rope expression, in the sense that it has lots of different meanings:
getting to know ourselves better, the fact that we have to approach each other with open menthality, the hanging on
to each other's principles, enjoting the right kind of freedom and so on.
The First Single was Called "Got till it's gone"... September 9, 1997 has seen its release... it features Joni Mitchell and Q-Tip
There are more Rock strings... and violion (Vanessa Mae) strings
There could be more messages... There are
The Second single was called "Together Again"... dealing with the loss of a few friends in our lives through AIDS

"Together again" - The Jimmy Jam Deeper Remix - this is one classic song; as its mellow version of the original, it is a rhythm like her "Again" song back in 1993, and if that song was "Poetic Justice", then, this one is pure "Emotional Justice"...
This is a Nr.1 song.
"I get lonely" - the third single released - a slow funky romantic ballade craving and close-adhering to the feelings of the heart. The rhythm might suggest the movement of that heart when lonely.
"Go Deep" - the fourth single which was released released - a party kind of hit with a continuous tone as its melody, way funky.
"You" - the fifth single - a nice rhythm, very Janet-esque, its video features her in concert for the first time on this Velvet Rope tour. It's a great funky dance tune; if you loved "Because of love", this is a kind of a lean on that version... it features samples from "The Cisco Kid" (its composers are credited on this song, they are: Harold Brown, Sylvester Allen, Morris Dickerson, Howard Scott, Leroy Jordan, Lee Oscar and Charles Miller)
"Every Time" - the sixth single - a love song, a careful falling in love and trying to make out with someone you really love, but everything takes time, even love.
It's got a simple catchy rhythm reminiscent of her previous Academy Award winning song "Again".
One special song is the last one on the Velvet Rope album
listening to it you won't find it ever ends, almost never:
It's called - "Special"
There's surely
more
Stage Fun...
... (and celebration of life)
---
---
@---If you have been to a concert or seen a large part of a live event or seen any
singer or band Live for the past two weeks---@
then vote for the best one at the Live 1 Voting Booth here
@---To vote for Janet as the best Superstar ever---@
go to the Super 1 Voting Booth here
---
---
This new Janet song includes a sampling of the classic "Big Yellow Taxi" done by Joni Mitchell. It is a brand new sound that Janet has brought within the boundaries and the brand new limits of this new album... and it's being felt right the way through this song even... Amy Grant has done a terrific cover of "Big Yellow Taxi"... it had a great rhythm and was a hit right from the word "go"... what Janet brings here is a new song, a great rhythm that is unique and a suitable voice bearing the crown called "funky"... it is a ll a smooth sound that will be able to lead you.
Love
Janet Jackson has a Rhythm
and, if you like it
you can be a part of her Rhythm
One thing:
Smile!
You're on stage
collaborations on the new album: Vanessa Mae... one of the great violonists in our times ... she will be featured in one of Janet's tracks...
... read more about Vanessa in the collaborations page...
---

The most up to date site featuring the release of her new single and info on her appearances as well as the coming along of her new album
!!can be found at this site!!

Martijn has more on the New Album... release date is October 6 in US.... a few days later, within a week, in Europe and The World

And a new site... The Velveteen Janet Site... cool name for a site already:)
---
Guestworld Guestbook Signing
if you were here,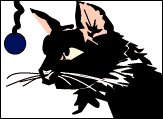 more kitties at this site:o)